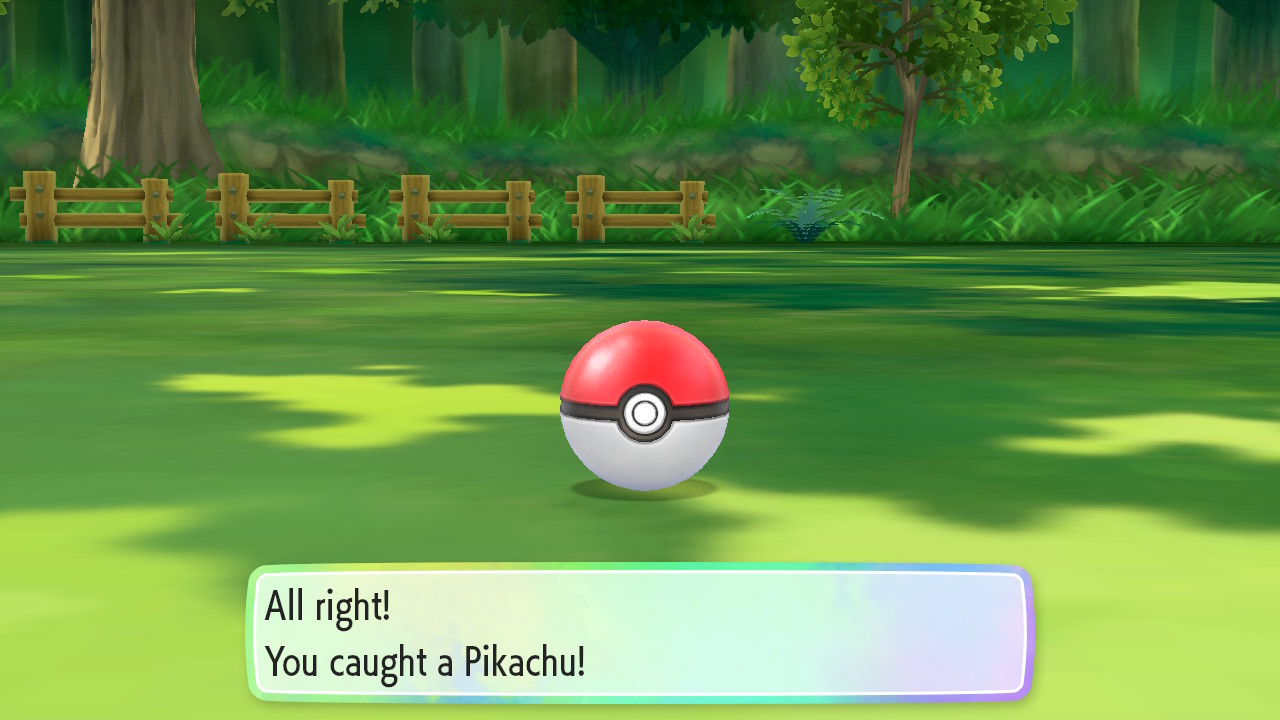 [updated 18 October 2020 to include more historical information]
Summary: Avoid using the nonstandard "alright" for the two-word phrase all right. All right predominates in well-edited writing. Most usage writers—people who show authors ways to make their writing more effective—recommend using all right instead of "alright." Using "alright" in serious writing is like going to a job interview in flip-flops and baggy sweatpants. If you wouldn't use "thru" or "lite" in a piece, don't use "alright."
All right, I'll admit it: I don't understand the love affair with "alright." I'm not convinced of the need for "alright"; the standard all right seems to work perfectly fine. I've never seen anyone argue in earnest for accepting the erroneous one-word forms of a lot, as well, of course, or each other in formal writing, even though "alot," "eachother," "ofcourse," and "aswell" are relatively common mistakes. Why, then, does "alright" get the hero's welcome when "alot," "aswell," and other questionable adverbial compounds don't?
I'm no knee-jerk prescriptive reactionary; I don't give a shit if you say ain't or irregardless in informal conversations, and AAVE is fine by me. And I probably won't say anything to you if you do spell it "alright," to be honest. Unfortunately, most anti-"alright" arguments are little more than "Because I said so!" I think there are perfectly valid reasons to avoid "alright," but they're difficult to find in most usage manuals. The pro-"alright" arguments are even weaker, however. I'll address the most common "alright"-defending arguments here.
Argument 1: But "alright" is like already and although!
I understand why people spell it "alright" instead of all right. When people hear common phrases, they may process them as units even if they're not written that way. That kind of thinking results in spurious fusions like "alot" and "ofcourse." When I was about four, I thought may as well was "mayas well" before I actually saw it in print. "Alright" beguiles the unwary writer through its superficial similarity to standard adverbial compounds like already and although. The analogy is less justifiable than it seems at first glance. The already merger makes sense, since all ready and already have very different meanings. The same applies to always and altogether, neither of which are the same as all ways and all together. "Alright" can be safely replaced with all right in all cases. You can't, however, replace all all right instances with "alright." I'm not the first to make this argument. In Good and Bad English, a British usage manual from the mid-twentieth century, the authors make clear that "alright" is merely a substitute for all right without its own meaning:
NEVER—never—write "alright." It is all wrong (not alwrong), and it stamps a person who uses it as uneducated. "Alright" joins two words only to weaken both. It cannot be defended on the analogy of "almost," "already," "albeit," etc. In these words the fusion of two ideas is complete, whereas "all" and "right" do not lend themselves to this welding process; the two ideas co-operate better than they unite. Even "already" does not express "all ready," nor does "almost" mean the same thing as "all most."

"All right" (not allright) is alone correct.

—Wilfred Whitten and Frank Whitaker (1946), Good and Bad English, 3rd ed.
Spelling it "alright" implies a greater degree of abstraction from all right than actually exists. All right can mean either all correct or satisfactory, but its relative OK shares its meanings. The ambiguity exists in the word right, not in the spelling of all right. Fine has a dual identity, too: it can mean "satisfactory" or "exemplary."
If you look up "alright" in Merriam-Webster or the ODE, it's shown as a synonym for all right. Modern lexicographers—people who study how words are used and record those uses in dictionaries—record "alright" as a variant of all right, but it usually comes with a usage note saying that it's less appropriate for formal writing than the two-word form. I'd go further and say alright shouldn't be used at all. "Alright" is as different from all right as center is from centre, though regional spelling differences are defensible on cultural grounds. "Alright," however, is no more acceptable than thru and irregardless are. Dictionaries show how people actually use words, not how they should use them, which is why common nonstandard expressions such as "alright," "irregardless," and "ain't" appear as entries.
All right doesn't function the same way as already and although. All right is short for the expressions "all is right" or "is all right?" All is a pronoun in this sense, and right an adjective. According to Wilfred Whitten, all right
…is very modern English, and […] the earliest example of its use quoted in the "New English Dictionary" is from the "Pickwick Papers" (1837): […] "'It's all right, Sam; quite all right.'" The origin of the phrase was undoubtedly its common use by the guards of mail-coaches. Charles Lamb has a note on it in his "Table Talk," published in the Athenaeum in 1824. He refers to the cheerful recurrence of the cry of the London omnibus conductors—"All's Right." (Wilfred Whitten, 1924, Is It Good English and Other Matters)
Nowadays, it's an adjective or adverb that behaves like other intensifier + right combinations such as too right and quite right. Neither of these expressions has become tooright and quiteright. Furthermore, already, always, and although are fixed expressions that can't be treated as separate words; all right can. The all and right of'all right can often be replaced with other words without altering the meaning. It's easy to imagine the idiom being totally right instead of all right, for example, when using the phrase to signal agreement, correctness, or acceptability. "That's totally right!" "Are you totally right?" "Totally right. Let's move on." The same applies to all correct, the source phrase for the ubiquitous OK. Fine would work, too: "Are you all fine?" "The answers are all fine." If all right were an inseparable phrase like already, although, or always, we wouldn't be able to joke about it being "all wrong" or "alwrong." We wouldn't be able to replace all with totally or right with fine. We can't change always to "no ways" or already to "all unprepared."
Already had a reason to be distinguished from all ready, but "alright" is no different from all right. It's an impostor that apes the appearance of a legitimate word by dropping the second l. If people were routinely writing "allright" instead, I can't imagine anyone would give it the time of day.
Argument 2: Well, I like "alright" better than all right!
I must confess that I hate "alright." Hate hate haaaaaate. (Unless it's in a song title, then I'll let it slide. But all right still looks better.) I think it's an ungainly Frankenstein's monster of a "word." But my opinion is far from universal, and "alright" has its fans. There's no accounting for taste, I guess, but if you must use "alright," be prepared to defend your decision.Convention makes the use of "alright" more trouble than it's worth. For at least 120 years, usage commentators, editors, and stylists have warned against the use of "alright" for all right, and copyeditors (or subeditors) routinely change "alright" to all right. Though it's common in unedited prose, fiction written in non-standard English and some popular media, it's rare in printed books. I've only read a handful of books containing "alright," and countless ones with all right.
While "alright" appears frequently in unedited writing and popular media, it's still considered nonstandard. And most people who spell it "alright" don't even know that it's supposed to be all right, anyway; usage-minded "alright"-ers are rather less common.
Sometimes I worry I'm fighting a losing battle, but then again, people have been trying to make "alright" standard for more than a hundred years. I don't think all right is going anywhere anytime soon.
Moreover, the majority of British and American literary and journalistic style manuals actively proscribe the use of "alright." Journalists consider saving space when devising standards for spelling, punctuation and typesetting; if "alright" were worth the trouble, journalistic style guides would have countenanced it years ago. The editors of style guides and usage manuals have accepted other compounds over the past century—the formerly hyphenated today and tomorrow come to mind—which suggests that there may be reasonable grounds for rejecting "alright." Plenty of spellings have multiple acceptable variants, but "alright" doesn't pass muster.
The following style manuals forbid the use of "alright."
The Associated Press Stylebook, the standard manual for American journalistic writing, says, "all right, never alright." The rule still stands in the 2021 version, released only a month ago. Newspapers love to save space, but they're not trimming the space and "l" from all right to do it.
BBC News isn't particularly stuffy with usage, and it's been quicker to adopt certain one-word compounds (e.g., the positively Teutonic "styleguide") than other outlets have been, but "alright" is still off limits. The wording is similar: "all right, never alright, except for the television programme It'll Be Alright on the Night." The emphasis is theirs.
The US Government Printing Office's style manual lists all right as the preferred spelling.
The New York Times is no friendlier to "alright": "all right, never alright."
The Chicago Manual of Style says that all right should be written as two words, and to "avoid alright, which has long been regarded as nonstandard."
The Economist, which lists all right among its two-word phrases.
the UK's Daily Telegraph (aka the Torygraph), which dubs "alright" an "abomination." I wouldn't go that far. I think John Scalzi would, though.
Some style manuals, such as The Guardian's, equivocate about the acceptability of "alright," but even these will note that "alright" is unacceptable to traditionalists. As far as I know, no style guide recommends "alright" over all right, and I've only seen one—the Australian Broadcasting Corporation's manual—that explicitly allows both. All right is unimpeachable, but "alright" is a much dicier proposition.
If you still really want to use "alright" despite all the warnings, be consistent about it. Don't use all right in one paragraph and "alright" in the next. Go big or go home, y'all.
Conclusion: "Alright" isn't all right, but who am I to stop you?
My verdict: Don't even bother with "alright." It's a distraction. Would you use "alot," "eachother," or "aswell"? Then don't use "alright." Rest assured I won't correct you if you use "alright" in a Facebook post. Promise. Pinkie swear. I was just talking to a friend the other day who spelled it "alright." Want to know what I said to them about it? Absolutely nothing, because I'm not an asshole. If I'm editing your work professionally, however, it's going to be all right. In these unprecedentedly troubling and uncertain times (insert mawkish piano music here), I think we need a full-bodied all right, in any case. All right? Good.