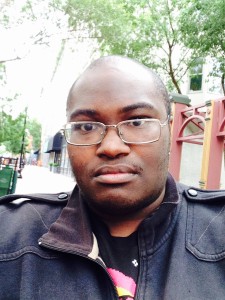 Hi! I'm Finn, and this is Standing in the Way of Control, a blog that is primarily about disability, race, gender and culture, though I do go off-topic occasionally. I update this blog sporadically. It is called that because I'm a fan of Gossip's song 'Standing in the Way of Control' – a perfect phrase to describe their – and my – resistance against systems of oppression and marginalisation.
About me: I do intersectional community advocacy, mostly about disability, race and LGBTQ+ issues. My  pronouns are he/him or they/them.
I'm interested in sociology, language (both learning languages and understanding the way language is used, but I wouldn't call myself a Proper Linguist, since I don't have all the right words to describe what I perceive), disability self-advocacy, politics, graphic design, typography, technology, localisation/internationalisation, and really horrible eighties pop music. I've lived in three countries and have visited two more. I'd consider myself pretty liberal; I'm a social democrat. I like things that taste like matcha tea. I prefer to use international standards in personal writing.
My professional bio is here.
I maintain another public blog, Inclusive Tech, that offers advice and opinions about making technology more inclusive.
Disclaimer: opinions expressed on this blog are my own, not those of my employers or clients.