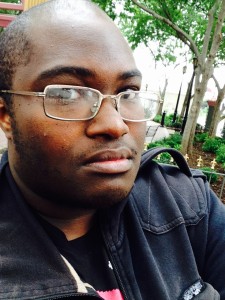 I'm Finn Gardiner: community educator, activist, and organizer, and wearer of many hats (both literally and figuratively). I have a BA in Sociology from Tufts University, and associate's degrees in Social Science and LGBT Studies from City College of San Francisco. I'm an incoming Master of Public Policy student at the Heller School at Brandeis University, starting this August.
What are my current "hats"? Well, I'm the 2015 Barbara Wilensky Gopen Fellow with the Institute for Community Inclusion and the Massachusetts Developmental Disabilities Council, where I am creating a mentor-matching program for adults on the autism spectrum, where mentors on the spectrum will share their experience with education, employment, and other life skills with their mentees. I'm also the Boston Community Coordinator with the Autistic Self Advocacy Network, where I facilitate meetings, conduct community outreach, promote state public policy that benefits people on the autism spectrum and the cross-disability community, and collaborate with a team of researchers on a project that gauges attitudes toward the creation of an autism database in Massachusetts. I also serve on the Massachusetts Attorney General's Disability Rights Advisory Committee and the advisory panel for Real Talk, a project that promotes comprehensive sex and health education for young people with disabilities. Most recently, I was voted in as a board member for the Human Services Research Institute.
In the past, I've worked with other nonprofit organizations and government agencies, including the Boston Public Health Commission, City College of San Francisco's Gender Diversity Project, Health Initiatives for Youth, Larkin Street Youth Services, and more.
This isn't all I do, however—I'm a freelance graphic designer (portfolio at Firestarter Studio), and I run a blog about fostering inclusion in technology (Inclusive Tech blog).