This entry is related to 'Use flexible date and time formats'. Every region and language has its own standard for formatting dates and times. If you get it wrong, or assume that only one format exists within a language, then you may end up annoying – or worse, confusing – your users.
What not to do:
Behance, an online portfolio site run by Adobe, seems to have its date format hard-coded to the US 'Month Day Year' format regardless of what your language is set to. As you can see here, my user interface is temporarily set to French. The date says 'Membre depuis le mai 11, 2013′ (member since 11 May 2013). This is wrong for French; it should be '11 mai 2013'. If you're going to have non-English text on your site, do not hard-code the month/day/year format. In most languages, the month does not precede the day; they use a logical format from smallest to largest (day/month/year) or largest to smallest (year/month/day). This is from Adobe, not a tiny company run by two people with a lot of work and very little time. We're talking about a multi-million-dollar company with enough time and resources to get this right.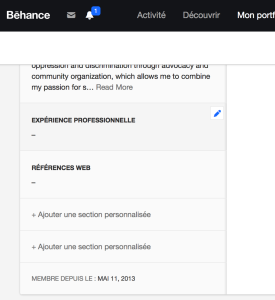 Actually, even if your site is only in English, you should still be careful about date formatting, since the English-speaking world doesn't use one date format. Britain, Australia, New Zealand, India, South Africa and most other English-speaking countries use the day-month-year format; the US, some of English-speaking Canada, the Philippines and Belize use month-day-year.
Even if your site is going to be used only in the US, there may be the likelihood that your site will be written in Spanish, or in some regions, Chinese, Haitian Creole, Brazilian Portuguese, Japanese, Arabic or another language spoken by a large immigrant population. The same rules still apply: make sure your date-formatting system can accommodate these languages.
Just don't hard-code month/day/year. It's culturally insensitive. If you're going to hard-code any date format, hard-code year/month/day.